THIS IS UZIN
With over a 100 year experience, UZIN provides the UK's flooring professionals with ecological, innovative and high quality products and solutions. From new installations to renovation of all types of floor coverings. With smoothing compounds, adhesives and damp-proofing systems, the whole range comprises practical products and solutions for today's flooring contractors.
We are committed to investments into research, product development and product safety. Our customers always come first and we are committed to providing flooring installers with the best support for their daily business. We work with customers in partnership, providing exceptional quality products and excellent technical service.

UZIN Offers More
UZIN Offers More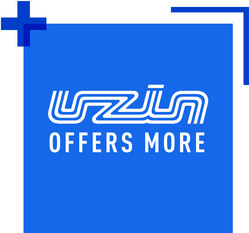 We have made it our mission to offer you more! Our unique products and systems provide you with the best solution for your project. We offer comprehensive technical support and customer service. Sustainability is at the heart of our research and development, innovating new products and environmental solutions. We also incorporate new technology to develop new digital tools.
More solutions
With a comprehensive product range, we always have a solution, whatever the challenge or situation. We have unique systems to overcome problems, helping expedite projects, rectify issues and ensure projects are suitable for environmental building certification such as BREEAM.
More Innovations
At UZIN, we continuously monitor the market to identify emerging trends and pioneer future products. Our research & development department also adapts and improves our existing products. We also embrace new technology and have innovated several digital tools, such as the UZIN Floor Navigator, to help you in your daily work.
More Support
We are passionate about floors and provide exceptional service. When you choose UZIN, you are not just choosing a product. You also have the backup of our expert technical support, helping you with advice and solutions for your project.
More sustainable
Sustainability is central to our ethos. Our products are solvent-free, low in emissions, safe and suitable for environmental building certification. We also develop and embrace sustainable initiatives throughout our business. Our plastic bottles are made from 100% recycled plastic and can be recycled, for example.
More brands
Uzin Utz comprises six brands which encompass all aspects of flooring. We utilise our other brands' expertise to provide solutions beyond the UZIN product range. Therefore, we have everything you need for the floor.
Innovation
One of our core strengths is innovating new products and systems. We are renowned within the flooring industry for providing exceptional systems to help overcome any challenges. We develop products and systems which provide cost or time saving benefits. Our ideas, expertise and dedication drive us forward.
Research and development always represents new challenges. For this reason structured innovation management is a key. Innovations are planned, executed and evaluated.
---
Quality you can afford!
Quality you can afford.
We provide quality products at affordable prices. This is supported by our excellent service and technical support.
Quality of products
In 1994, the company was one of the first in the flooring industry to introduce an ISO quality management system. The raw materials and final product all undergo rigorous testing before launch. Continual quality checks are also conducted when released into the market.
Service and technical support
Our customer service team are on hand to deal with any orders and solve any delivery problems. Our technical team are also able provide advice on and off site as well as provide detailed specifications for any project. We also place a high level of importance on regular training for our staff to enable us to advise our customers' as best we can.
UZIN and The UZIN UTZ Group: A shared story
UZIN is a brand of the UZIN UTZ Group. After Georg Utz GmbH & Co. KG was founded in Vienna in 1911, the UZIN brand was registered with Munich patent office in 1948. In 1997, the company transformed into a public company Uzin Utz SE. Today, the UZIN UTZ Group unites five other flooring brands along with the UZIN brand.
In the early years, the company mainly produced detergents, shoe polishes and floor cleaners. After World War II, however, the company started working in a new sector: flooring adhesive. It was the beginning of a success story that continues to this day.
Innovation and tradition, quality and social balance, growth and sustainability have been hallmarks of the company since 1911. These factors are at the heart of all the activities of the UZIN UTZ Group and will continue to determine the way the company thinks and operates in the future. Every company decision is therefore not only an economic issue, but also a question of how to act in a rational way towards the environment.
The UZIN UTZ Group will contiune its successfully development as a family business in the future. In 2011, the sons Philipp and Julian Utz became the fourth generation to join the company.
The UZIN UTZ Group - combined flooring expertise
The UZIN UTZ Group is an international company with its headquarters based in Germany and employs over 1,000 people worldwide. The group incorporates a whole wealth of flooring skills with brands such as UZIN, WOLFF, PALLMANN, Arturo and codex. The company encompasses anything and everything to do with the installation, renovation and maintenance of all types of floor coverings, wood flooring, ceramic tiles and natural stone floors as well as resin floors.
Via ours brands we are able to provide a range of products for flooring, such as primers, damp proof membranes and water proof systems. We also manufacture a variety of rapid drying screeds, screed additives, industrial tops and smoothing compounds as well as a range of adhesives to install carpet, lino, vinyl, wood, tiles and natural stone. We also produce grouts and silicon as well as a range of epoxy and PU resin floor finishes.
The UZIN UTZ Group is renowned for high quality products, innovative systems and ecological developments. Service, expert advice and technical support are also central to the company's ethos. By working in partnership with customers, architects and clients, The UZIN UTZ Group provides the best solution for each project, even in the face of exceptional challenges. Whether a renovation or new build, commercial or residential project, The UZIN UTZ Group can provide the answer from innovative remedial repairs to rapid installations.